Supplying customers throughout the UK and Worldwide...
Like and Subscribe on YouTube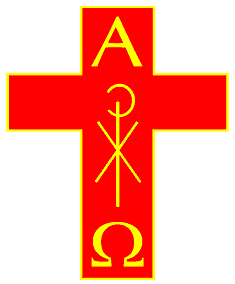 +44 (0) 1670 362647 / +44 (0) 7774 031055
Suppliers of church furnishings, consumables, garments and much more...
The stole is a liturgical vestment of various Christian denominations. It consists of a band of colored fabric, formerly usually of silk, about seven and a half to nine feet long and three to four inches wide, whose ends may be straight or may broaden out as in a Roman style. The center of the stole is worn around the back of the neck and the two ends hang down parallel to each other in front, either attached to each other or hanging loose. Roman style stoles often cross at the front and are secured in place with the cincture around the waist - the stole passing through the cincture loops. The stole is often decorated in some way, usually with a cross or some other significant religious design. It is often decorated with contrasting galoons (ornamental trim) and fringe is sometimes applied to the ends of the stole.
A piece of white fabric or lace may be stitched onto the back of the collar as a sweat guard which can be replaced more cheaply than buying a new stole. (Stole guard)
​
We offer a large range of Stoles in all liturgical colours. Available in many different designs, there is sure to be something there to suit all tastes and needs. Standard stoles measure a total of 260cm in length although we can make them to order in whatever size you require (contact us for details). Deacon Stoles can be selected from the main menu above.

Our stoles are of a wonderful quality and at keen prices and we also offer our "Essentials Range" stoles from the menu at the top of the page for those wanting to keep the costs down with a budget model stole.


Select below for the style of stoles you wish:
​
​
Embroidered Priest Stoles
Roman Style Priest Stoles
Northern Saints Priest Stoles
Woven Priest stoles in plain an minimal designs
A large collection of embroidered Priest stoles
A large collection of Roman style 'spade' stoles in an array of fabrics and designs
A range of Northern Saints St Cuthbert Cross embroidered Priest Stoles
Pocket/Visiting Priest Stoles
Pocket stoles suitable for home & hospital visits. Portable and compact for carrying
Anglican Reader's Scarf & Clergy Tippet (Preaching SCarf)
Suitable for Anglican Lay Readers and Clergy, we offer a range including Reader's Scarf and also the clergy Preaching Scarf also known as a Tippet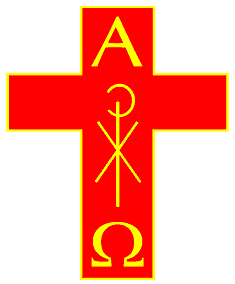 The Society of Catholic Priests. Members Stoles only
A great idea to protect the neckline of your stoles...