Supplying customers throughout the UK and Worldwide...
Like and Subscribe on YouTube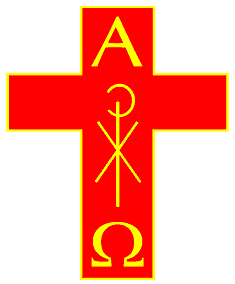 +44 (0) 1670 362647 / +44 (0) 7774 031055
Suppliers of church furnishings, consumables, garments and much more...
Please make yourself familiar with the disclaimer notice below
Disclaimer by NECS - North East Church Supplies...

The NECS - North East Chuch Supplies - Website is owned and provided by NECS. The applicable Web site or sites are referred to herein as the "Site." Each Site is provided as is, for your personal information and non-commercial use only. Please feel free to browse the Site; however, your access to and use of the Site is subject to these Terms and all applicable laws. You shall use the Site for lawful purposes only. You shall not post or transmit through the Site any information or material which violates or infringes, in any way, the rights of others, or which is unlawful, defamatory, abusive, threatening, invasive of privacy or publicity rights, obscene, profane, vulgar, harassing, or otherwise objectionable. Nor shall you post or transmit through the Site any information or material which encourages conduct that would constitute a criminal offense, give rise to liability or otherwise violate any law or administrative ruling or guidelines, is in violation of these Terms, Any conduct by you that, in NECS' opinion, restricts or inhibits any other user from using or enjoying the Site will not be permitted. The Site may contain information and materials, including but not limited to, text, software, photos, video, graphics and audio, (collectively "Materials") which are derived in whole or in part from information and materials supplied by NECS and other sources, and are protected by international copyright, trademark and other laws and the entire content of the Site is copyrighted as a collective work under the International Copyright Laws. NECS owns the copyright in the overall selection, coordination, arrangement and enhancement of the content, and owns the rights in, or license to use, the individual components of the content. Materials may not be copied, reproduced, republished, modified, transmitted or distributed in any way, except as for the normal law full use of the site for your personal, non-commercial use only, provided you keep intact all copyright, trademark and other proprietary notices and make no change in or deletion of author attribution.

Disclaimer
The site and materials are provided as is without any warranties of any kind including but not limited to, warranties of merchantabilities, non-infrigement, or fitness for a particular purpose. The use of the site and any material shall be at your sole risk. NECS assumes no responsibility, and shall not be liable for any damages to, or viruses that may infect, your computer equipment or other property as a result of browsing the site or downloading any materials from or through the site. In all cases we recommend that you have adequate security and virus protection installed.

Third-Party Sites and Content
The site provide links to Web sites operated by other entities and persons, but makes no representations whatsoever about any other Website which you may access through this one. Any link to another Website does not mean that we endorses or accepts any responsibility for the content, or the use of such Websites. If you use these sites, you do so at your own risk. We makes no warranty or representation regarding, and does not sponsor or endorse, any linked Web sites or the information or materials appearing thereon or any of products and services described thereon. Furthermore, links do not imply that we are affiliated or associated with such Web sites. Any opinions, statements, services, offers or other information or content expressed or made available in the Site by any third party are those of the respective author(s) or distributor(s) and not of NECS.

Limitation of Liability
Your use and browsing of the Site is at your risk. If you are dissatisfied with any of the Materials contained in the Site, or with any of these Terms, your sole and exclusive remedy is to discontinue accessing and using the Site. NECS shall have no liability or responsibility for any acts, omissions, or conduct of any user or other party.

Changes
NECS reserves the right, in its sole discretion, to revise these Terms at any time and correct any errors or omissions in any portion of the Site and Materials. Materials may also be changed, modified, added, or removed and updated without notice at any time; however, NECS may also make changes in the products, services, described in the Site at any time without notice. Your continued use of the Site after any change to the Site will be considered acceptance of those changes. You should revisit these Terms from time to time to review the then-current Terms because they are binding on you.

Governing Law
These Terms shall be governed by the laws of the UK. If any provision of this Agreement and Terms shall be unlawful, void, or for any reason unenforceable then that provision shall be severable from these Terms and shall not affect the validity and enforceability of any remaining provisions.

Prices
All published prices are subject to change without notice.

Remember...
Whilst every effort has been taken to ensure the accuracy of the information on the website, the content is naturally subject to change. In no event will NECS be held liable for any direct, indirect, special incidental or consequential damages arising out of the use of the information held on this server.

Every effort is made to ensure downloadable content is free from viruses. NECS can accept no liability for damages resulting from virus infection. Please ensure you have adequate protection for your pc.


By using this website you do so at your own risk and neither NECS, nor any of its associates, employees or partners is responsible for any error that should result or be incurred by such usage and or purchase or receipt or care of products.

We endeavour to ensure that the items and descriptions provided in our descriptions are as accurate as possible. Please note that all sizes are approximate and colours and designs may vary slightly from those shown.


Specific Conditions Relating to the Purchase of Alcohol
It is an offence for any person under 18 to buy or attempt to buy intoxicating drinks. We will not sell to anyone who is not 18 years of age or over, as the law requires. By placing an order you are confirming that you are 18 or over. If you are making a purchase as a gift, then the recipient must also be over 18 years old.