Supplying customers throughout the UK and Worldwide...
Like and Subscribe on YouTube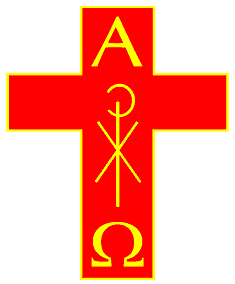 +44 (0) 1670 362647 / +44 (0) 7774 031055
Suppliers of church furnishings, consumables, garments and much more...
The Society of Catholic Priests (SCP)
​
We are proud to announce that we are working together with the SCP (Society of Catholic Priests) as their exclusive supplier for Priest and Deacon Stoles featuring the SCP embroidered logos.
These stoles are made in a beautiful fabric of damask and are available in single or dual (reversible) colours with gold bullion fringe to each end. Exclusively for SCP members.
We are delighted to be working with the SCP
Christmas Holiday Opening Times 2022
​
Close 12.00pm Friday 23rd December 2022
Open 9.00am – 12.00pm Wednesday 28th December 2022
Open 9.00am – 12.00pm Thursday 29th December 2022
Open 9.00am – 12.00pm Friday 30th December 2022
Closed Monday 2nd January 2023
Open as usual from Tuesday 2nd January 2023
Email contact is always available, as per usual
Workshop will be closed 23rd December to 9th January 2023
Christmas Opening Hours 2021
​
Please see below the opening hours over the festive period.
​
24th December (Christmas Eve) - Closed
25th December (Christmas Day) - Closed
26th December (Boxing Day) - Closed
27th-28th December - Closed
29th December - Open 9am to 12.00pm
30th December - Open 9am to 12.00pm
31st December (New Year's Eve) - Closed
1st January 2021 (New Year's Day - Closed
2nd January - Closed
3rd January - Open as usual 9am to 6pm
​
​
Email contact is still available throughout the holiday period and we will be glad to answer your enquiries when the office and workshop are closed.
When are the Royal Mail strikes?
​
The first of the four Royal Mail strikes takes place on Friday 26 August, with the full dates below:
​
Friday 26 August

Wednesday 31 August

Thursday 8 September

Friday 9 September
​
THANK YOU!
​
We recently had the pleasure in making a bespoke table covering with gold bullion fringe and matching lectern fall with golden thread IHS embroidery.
​
We were contacted by Silksworth Methodist Church, based in Sunderland, Tyne & Wear with a brief to create a red fabric set for the church anniversary in October 2021. The set agreed and created was dedicated and then the congregation enjoyed their service with the new cover and fall in proud place.
Thank you to Silksworth Methodist Church for their valued business and for trusting us to make an important piece for the occasion.
​
Don't forget that we can make your altar cloths, credence tablecloths, altar falls, antependium, lectern and pulpit falls. A bespoke service that does not cost the earth with full plans issued before work commences
Contact us now for your needs.
Father Brown – The Murderer in the Mirror

The theatre is just one of the many industries to have taken a big hit from the Covid pandemic. Across the country, many had closed their doors to all, and Basingstoke's Anvil and Haymarket was no exception. The many empty buildings across the country had to find other uses - The Anvil was recently used as a testing centre and the Haymarket was used to stage a council meeting.
​
But in June 2021, Basingstoke saw one of the first live performances since the pandemic restrictions began to ease.
Father Brown - The Murderer in the Mirror stars John Lyons as the formidable, crime solving priest who dabbles on the side with solving murders. So, what a stroke of luck when he happened to be in a theatre watching the dress rehearsal when director Mundon Mandeville, played by John Goodrum, was shot in his dressing room.
​
Father Brown gets to work hunting down the clues and bringing the audience along with him on the journey, in playing detective. The performance quickly becomes absorbing as the characters come to terms with their boss's demise.
​
With most of the suspects on stage at the time of the gunshots, Father Brown has his work cut out getting to the bottom of the mystery. But John Lyons, as you would expect, has a commanding presence on stage. The "A Touch of Frost" star takes us through his thought processes but is not afraid to allow his co-stars to explain themselves away as the finger is pointed directly at them.
​
Also starring Karen Henson, Christopher Brookes, David Gilbrook and Lara Lemon, the cast adds to the vibe of watching on in an authentic, small theatre, but easily hold their own when the spotlight is thrown their way.
​
Father Brown Stage Performance
Father Brown Stage Performance
Father Brown Stage Performance
Father Brown Stage Performance
In the end, we get the satisfaction of finding out just whodunnit as well as the motive and the means. FATHER BROWN - The Murderer in the Mirror continues on tour throughout July 2021 and from February to April 2022. Full tour details are at:
​
http://www.rumpustheatrecompany.co.uk/current.html
​
North East Church Supplies were charged with providing the attire for the character Father Brown and being expert cassock makers, provided the full soutane in a timely manner for our crime fighting priest. The pictures show the detail of the cassock and cape adorned with silk knot buttons.
​
Contact us now for your bespoke cassock with or without cape, in an array of fabrics and styles.
Congratulations and Prayers for The Rev Deacon David Goode
​
North East Church Supplies would like to extend their congratulations to the Rev Deacon David Goode who was recently ordained Deacon. We had the pleasure of making his ordination Dalmatic and Stole, which he chose a delicate cream damask with period tapestry central, wide orphrey panel (as seen in the image supplied)


Given the nature of his ministry — mainly small group masses and services in domestic (or marine!) environments, with some outdoor and life event work, we are sure that David will have a busy time ahead of him and we send our thanks and blessings and ask that Our Lord will watch over him and guide him in the years to come.


Thanks to Rev David again for his valued business and for the permission to publish the image of his special day +
​
Contact us for your special requirements for vestments today - we will be delighted to help you create that garment from first idea to completion
​
​
Workshop Lead times (Summer 2021)
​
Please note that the current workshop lead times are extended to circa 6 weeks. This is applicable to all garments that require making in our workshop (excludes Surplices, shirts etc.) Please allow sufficient time if you have an order planned, so that we can make the garment(s) required in time for your required date.
​
This will be a temporary extension and is typical for the time of year as ordinations take place.
​
If you require further information, please do email us and check first before placing your order if your requirement is urgent, otherwise standard, extended lead times will be applied.
​
This is simply because our workshop is so busy at the moment with customer orders.
​
Normal lead times will resume as quickly as we can!
​
Thank you for your patience and understanding +
​
​
Current COVID-19 Update - published 19th July 2021
Press release
​
EASING OF restrictions at step 4 - DATED 19.07.2021
​
Summary of changes from 19 July
From Step 4 legal limits on the numbers of people allowed to meet indoors and outdoors will be removed, including all capacity limits in churches and other venues, as well as removal of the 1 meter+ social distancing rules.
It will no longer be a legal requirement to wear a face covering, though the government expects and recommends that people wear face coverings in crowded and enclosed settings to protect themselves and others. Whether a church encourages the use of face coverings will depend on consideration of a number of factors, including the size of the building and the numbers of those present at a particular event. There is no formula for calculating this but carrying out a risk assessment for particular events may help with decision making.

There will no longer be limits on the number of people who can attend weddings, funerals and other life events (including receptions and celebrations). There will also be no restrictions on choirs and music groups, whether amateur or professional, or on congregational singing.

There will no longer be restrictions on group sizes for attending communal worship. Although social distancing measures and face coverings are no longer required by law, the
incumbent may still make decisions to retain some or all of these measures if they believe doing so is important for safety in their building, or if they judge that it will help people to feel more secure in returning to worship and other uses of the building.
From 19 July singing and musical performances of all kinds are allowed in churches, including congregational singing, and choirs and worship groups can perform without legal limitations.

However, some activities can also increase the risk of catching or passing on coronavirus. This happens where people are doing activities which generate more particles as they breathe heavily, such as singing or raising their voices. The risk is greatest where these activities take place when people are in close contact with others indoors, particularly in poorly ventilated spaces. In these situations where there is a higher risk of catching or passing on the virus, we advise additional precautions should be considered.

Precautions to reduce transmission of the virus can include improving ventilation, using a larger space, reducing the number of participants, shortening the duration of activity and wearing face coverings.

Singing (and generally meeting) outdoors is a safer way of gathering, and where this is possible it could be a good alternative to meeting indoors
YouTube Channel
​
As well as our Facebook page platform, we now have introduced a new YouTube channel so please visit the channel, like, subscribe and share,
​
We will be adding new videos to the channel every month containing new products, notification of upcoming events in the liturgical calendar as well as news and items of interest,.
​
BE SURE TO SUBSCRIBE in order to keep up to date with all that is being published

Epiphany 2021
​
In Western Christianity, the feast commemorates principally (but not solely) the visit of the Magi to the Christ Child, and thus Jesus' physical manifestation to the Gentiles. It is sometimes called Three Kings' Day, and in some traditions celebrated as Little Christmas. Moreover, the feast of the Epiphany, in some denominations, also initiates the liturgical season of Epiphanytide.
​
Eastern Christians, on the other hand, commemorate the baptism of Jesus in the Jordan River, seen as his manifestation to the world as the Son of God. The spot marked by Qasr el Yahud in the West Bank, and Al-Maghtas in Jordan on the east bank, is considered to be the original site of the baptism of Jesus and the ministry of John the Baptist.

The traditional date for the feast is January 6. However, since 1970, the celebration is held in some countries on the Sunday after January 1. Those Eastern Churches which are still following the Julian calendar observe the feast on what, according to the internationally used Gregorian calendar, is January 19, because of the current 13-day difference between the Julian and Gregorian calendars.
​
In many Western Christian Churches, the eve of the feast is celebrated as Twelfth Night (Epiphany Eve).The Monday after Epiphany is known as Plough Monday.

New Year 2021
​
May we take this opportunity to wish all of our customers past and present as well as all site visitors a healthy and Happy New Year. 2020 was a difficult year for most people with the pandemic, which is still upon us, and we wish you all safety and good health as we begin 2021.
Thank you for your much valued support over this past year and we shall see you all from 4th January onwards, where business shall resume, although in a different way, as experienced by most.
​
Pax et Bonum +
Christmas Opening Hours
​
Please see below the opening hours over the festive period.
​
24th December (Christmas Eve) - Open 9am to 4pm
25th December (Christmas Day) - Closed
26th December (Boxing Day) - Closed
27th-28th December - Closed
29th December - Open 9am to 5pm
30th December - Open 9am to 5pm
31st December (New Year's Eve) - Closed
1st January 2021 (New Year's Day - Closed
2nd January - Closed
3rd January - Closed
4th January onwards - Open as usual 9am to 6pm
​
​
Email contact is still available throughout the holiday period and we will be glad to answer your enquiries when the office and workshop are closed.
Advent 2020
​
Advent 2020 starts on Sunday, November 29, 2020 and ends on Thursday, December 24th 2020
​
Advent is the name of the season in which Christians prepare for the celebration that commemorates the birth of Jesus Christ, Christmas. The word Advent comes from the Latin phrase "Adventus Domini", meaning arrival of the Lord.

The Advent season is of variable length, and the start date changes every year. It starts on the fourth Sunday before Christmas Day (also known as Advent Sunday and First Sunday of Advent), which can fall between November 27 and December 3, and always ends on Christmas Eve.
Common customs observed in churches and at home during Advent are the decoration of the house with an Advent wreath adorned with candles and the keeping of an Advent calendar.
​
We have all the products you will need for the Season of Advent, both for church and for home. See our Advent pages for a range of products now and get your Advent order placed for quick delivery.
You will see many changes in our newly designed website including:
Visual Appeal
A better reflection of our organisation. A more professional site that is loaded with useful information. This new site highlights our products and services better and the layout looks harmonious and consistent.
Responsive & Mobile Friendly
The UK is now a smartphone society. We are all spending two hours online on our smartphones every day; twice as long as laptops and PCs. If you factor that fact with Google's April 21st 2015 mobile-friendly, our website provides a better platform for mobile browsing with a responsive design.
This new design platform allows our website to flex and adapt to the size of the screen it's being viewed on. Someone opening our site on a small smartphone could be shown on the same site as the person opening it on their laptop etc.
Technique & Coding
Our website is browser compatible and our source code valid (HTML and CSS)
​
Images
You will see a range of new photos depicting our products and services as well as attractive and often interactive backgrounds.
The images accurately reflect the business message
​
​
So we hope that you enjoy browsing this new platform and find what you require with ease
​
Please note that you may need to adjust your screen viewing % settings to get the best viewing results - 80% seems to be the usual for most PC screens to view the site to full potential.
​
Thank you for visiting!
​
​
NEW PRIESTS ORDAINED AT ST ASAPH CATHEDRAL
Website upgrade

Over the past months we have been working on this upgraded version of our website, having used and relied on the previous version for over 11 years.
​
This new site sees and increase in the number of products and options available, newly added products, reduced pricing to some items as well as a better browsing experience altogether.
​
You will also notice a better browsing and shopping experience.
​
​
The Bishop of St Asaph has ordained nine new priests in a closed service at St Asaph Cathedral on 3rd October 2020. North East Church Supplies were delighted to supply the vestments for one of the ordinands.
The service, which was live streamed to family, friends, and clergy, was conducted wearing face masks and visors and adhering to strict social distancing.
Plans to permit each candidate to bring three "supporters" to the service had to be abandoned after the Welsh Government announced a local lockdown in four counties across north Wales (Conwy, Denbighshire, Flintshire and Wrexham).
Among the newly ordained was The Rev James Tout. James has been a valued customer of ours and, ahead of his Priestly Ordination, purchased a full set of Semi Gothic, velvet Y orphrey, damask chasubles. He can be seen here wearing the cream damask set for ordination.
James, 32, the former Director of Science and Associate Assistant Headteacher at the Marches School in Oswestry, now Director of the Llan Project in Bangor Diocese, is continuing to serve as assistant curate in the Wrexham Mission Area
​
Our congratulations and prayers are with James for a fulfilling ministry and our sincere thanks for your business and continued support +