Supplying customers throughout the UK and Worldwide...
Like and Subscribe on YouTube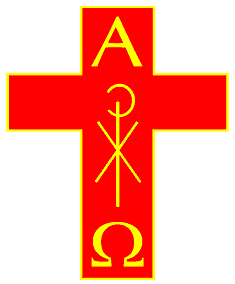 +44 (0) 1670 362647 / +44 (0) 7774 031055
Suppliers of church furnishings, consumables, garments and much more...
​"Bespoke" refers to custom designed, made to order garment (in contrast to "off the peg" and/or factory, mass produced garments). From the old English (1580s and later), the term comes from "bespeak" – to discuss, to arrange, to order. To provide this customisation, tailors would carry textiles in their shops to offer their clients. Once selected, the fabric was "spoken for" and a one-of-a-kind order ensued.
​
A range of Bespoke Vestments designed by of North East Church Supplies...
​
Watch out for our brand new and exclusive one off designs in a range of beautiful fabrics including brocades and tapestries, damasks and silks. Here at NECS, we try to bring you the widest range of church garments and we are constantly looking to widen our range.
If you require something that you cannot see, please contact us as we have many suppliers and we should be able to help you.

WHY BESPOKE?
While "off the peg" vestments are easily purchased and cost effective, being perfectly acceptable for the majority of clergy, some feel they wish to create their own design and transform their ideas into reality in justice for the worship of the Holy Sacrifice at the altar.

​The Old Testament gives countless directives concerning the construction, blessing and wearing of holy vestments and vestiture which were to be set aside for the worship of God alone. The materials prescribed were carved precious stones, gold, fine linens and violet silks. Exodus 28 gives an exacting account of God's prescription to Moses for the priestly vestiture.

In the liturgy of the Mass, the Church teaches that Christ is King, Victim and Priest (in "persona Christi" through the hands of the priest offering the sacrifice). Therefore, the Church has always sought to commission the very best sacred art, music, architecture and vestiture that means allow.
We specialise in the creation of bespoke clergy wear, in particular, vestments, to suit your unique ministry, your individual tastes and status.
Our tailors are experts in assessing your precise needs, and we can advise on the simple provision of a beautifully made vestment - or we can work with you to create an ​entire
collection of bespoke garments that will match your requirements and exceed your expectations. North East Church Supplies can create your bespoke garment so contact us
now with your requirements, ideas and thoughts…
Lectern Fall with matching Tablecoth inc. Bullion Gold Fringe & Embroidery
​
We recently had the pleasure in making a bespoke table covering with gold bullion fringe and matching lectern fall with golden thread IHS embroidery.
​
We were contacted by Silksworth Methodist Church, based in Sunderland, Tyne & Wear with a brief to create a red fabric set for the church anniversary in October 2021. The set agreed and created was dedicated and then the congregation enjoyed their service with the new cover and fall in proud place.
Thank you to Silksworth Methodist Church for their valued business and for trusting us to make an important piece for the occasion.
​
Don't forget that we can make your altar cloths, credence tablecloths, altar falls, antependium, lectern and pulpit falls. A bespoke service that does not cost the earth with full plans issued before work commences
Contact us now for your needs.
Pink/Purple Vestment Set - No. 1 of 1

We were asked to create a Chasuble, stole and matching tabernacle cover for a Parish Priest. Working together to achieve the design that you see here above featuring the gold thread Jerusalem Cross embroidery to both items. The fabric was a beautiful shade of pink damask, not too light in colour upon which we applied a purple woven orphrey to front and rear of the chasuble. A matching priest stole completed the vestment.
The completion of the set saw a matching tabernacle cover which had a centre split join through the embroidered Jerusalem cross.
Bespoke Gold Damask Mass Set
​
We have here above one of our bespoke creations in damask fabrics of gold. The gold fabric garments feature deep red velvet orphreys upon which we applied gold thread Celtic embroidery. The set is completed with a Roman Cope with red velvet hood and the Lamb of God colour embroidery.
​
Gold linings to all garments complete the set
​
The sets also includes maniples, stoles, burses and veils.
Bespoke Black Damask Mass Set
​
The same customer who we worked with on the above gold set, had us commission a full set in black damask fabric with black/silver woven orphreys. To be used for funeral services also, we made a matching funeral coffin pall to complete the set. (Not shown)
​
The sets also includes maniples, stoles, burses and veils.