Supplying customers throughout the UK and Worldwide...
Like and Subscribe on YouTube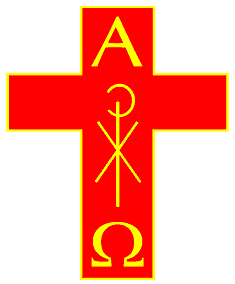 +44 (0) 1670 362647 / +44 (0) 7774 031055
Suppliers of church furnishings, consumables, garments and much more...
We are able to offer a clerical Rabat Waistcoat in black 100% polyester fabric for a neat and no creased look. These Rabats are complimented by the inclusion of a Roman collar. They are ideal for use under a jacket. Why not compliment the look with one of our white Tunic Shirts too to give that white cuff look?





Available in collar sizes 14.5-18" and suitable for both male and female clergy. As they are a velcro rear fastening collar with Tonsure (Roman) white collar, there is room for adjustment in the rear fastening - the closure size will, however, be determined by the size purchased



* Convenient and easy to wear

* Neat looking, easy to care for

* Complete with collar

* Large range of sizes available
Black Rabat - VF7151BLK
Rabat with Tonsure (Roman) style collar (3/4″ collar opening and 1 1/4″ collar height) - 100% polyester
​
Our tailored rabat Waistcoat provides the appearance of a full clerical waistcoat. It is backless with adjustable straps for comfort
Finished with fixed buttons at the front, It has a set-in breast pocket
Adjustable collar at the back with Velcro closure
Perfect to wear with our white collarless / neckband shirt - see page menus above
Please note the white shirt and jacket on the photos are for illustration only (not included). The white collarless shirt is available to buy from our clergy shirts pages.
Sizing are equivalent to following neck size in inches :
Small (14.5 -15)
Medium (15.5 – 16)
Large (16.5 – 17)
Extra Large (17.5 – 18)
Create that elegant, timeless appearance with this garment when paired with a white tunic shirt.