Supplying customers throughout the UK and Worldwide...
Like and Subscribe on YouTube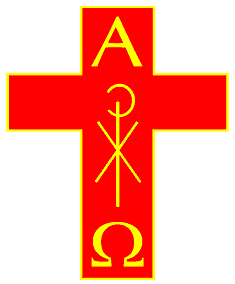 +44 (0) 1670 362647 / +44 (0) 7774 031055
Suppliers of church furnishings, consumables, garments and much more...
Orders to the EU countries after Brexit 2021
Customers from EU countries (including Northern Ireland) who place order(s) for goods for shipment may be liable to pay import charges (tax, duties and handling fees by couriers) upon arrival of said goods into their country. Commercial invoices are provided for this purpose for all shipments which are now treated as international shipments.
​
​
Are custom clearance costs included in the shipping costs?
Customs clearance costs ARE NOT INCLUDED IN THE SHIPPING COSTS. The recipient is responsible for the payment of possible customs fees that depend on local customs. The receiver will be informed about these costs upon arrival.
​
Will I get full refund if I refuse a package shipped Internationally or into EU countries?
If you refuse a package, the return costs will be deducted from the refund. If return costs are higher than the value of the order, we will not be able to refund you.
​
​
​
Please note that due to space considerations, we are unable to carry all items displayed on this website in constant stock in our workshop and at the warehouse. Some products will need to be ordered from our suppliers and manufacturers. Made or order/size and bespoke items will also have to be made either in our workshop or by our suppliers, where applicable.
Any made to order/size and bespoke item that is required will involve a lead time that will be discussed and agreed prior to an confirmed order being placed.

We try very hard to deliver orders to our customers within 2 weeks for non-stock goods (excluding bespoke and made to order/measure) and 7 working days for in-stock items. You will be provided at the time of order an approximate delivery date, and thereafter we will keep you informed of any changes to that date. Indeed, over 95% of our items are delivered to customers within 48hrs with the exception of vestments and some embroidered items which are to order.
​

If you require items for a special occasion, we will do our utmost to ensure that they are delivered on time.


Please take note that public holidays and matters beyond our control may delay deliveries but at all times you will be kept informed.

NECS do not deliver to PO Box numbers and cannot deliver to incomplete addresses. Please ensure that you give us as much address information as possible to ensure an efficient and speedy delivery. We cannot be held liable for incorrect recipient's addresses. Please make sure that all addresses including postcodes are complete and correct.

Whilst every effort is made to make deliveries when requested and prevent delivery requests for such dates such as public holidays, NECS cannot be held responsible for delayed deliveries due to factors such as public holidays, out of stock items and factors beyond our control. We will endeavour to deliver either before or after dates requested or as soon as is possible.

We ship worldwide.

PLEASE NOTE THAT CUSTOMERS WHO REQUEST INTERNATIONAL SHIPMENTS AND THOSE TO EU COUNTRIES WILL BE RESPONSIBLE FOR ALL CUSTOMS DUTY AND TAX PAYMENTS DUE BEFORE LOCAL RELEASE OF THEIR GOODS, IN THEIR RESPECTIVE COUNTRY.
​
Under normal circumstances your order will be sent via Royal Mail and proof of postage will be obtained in all cases. Signatures may be required for deliveries.

Occasionally, your order may be sent using a courier if it is too large/heavy to be sent in the post.
​
Overseas and international orders will always be sent using tracked/signed/insured delivery services.
​
Export deliveries may incur shipping charges above the standard UK mainland cost and therefore we would recommend that you contact us first to discuss this prior to placing any order.