Supplying customers throughout the UK and Worldwide...
Like and Subscribe on YouTube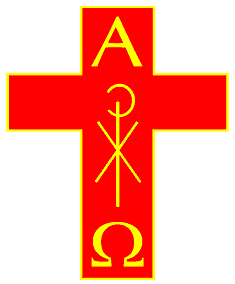 +44 (0) 1670 362647 / +44 (0) 7774 031055
Suppliers of church furnishings, consumables, garments and much more...
We are proud to present a range of Cufflinks in various styles and finishes as shown below. These quality items are of the highest craftsmanship and from UK sources. They add a touch of elegance and style to any shirt, including our range of double cuff clergy shirts and Tonsure shirts . Our cufflinks are made from high quality metals and make a great addition to a shirt, no matter if you are dressing up, or just want to go casual. Complete with a gift-box, you or the lucky recipient of these stunning items are guaranteed to be thrilled.
​
Explore our collection of men's cufflinks, including classic and contemporary styles.
​
​
Please be reminded that due lighting effects, pc monitor brightness/contrast settings etc, there could be some slight differences in the colour tone of the website's photo
and the actual item. Cufflink's photos are enlarged to show detail of the item.
Clergy Cufflinks - CL15
​
Black, enamel & chrome Cross style cufflinks, complete with box. A great price for a pair of stylish cufflinks such as these that will look well with any double cuff shirt. Available from stock
Clergy Cufflinks - CL16
​
Black, enamel & chrome Cross style cufflinks, complete with box. A great price for a pair of stylish cufflinks such as these that will look well with any double cuff shirt. Available from stock
Clergy Cufflinks - CL17
​
Beautiful, gold coloured decorative Cross Cufflinks. Circa 15x12mm. Complete with box. A great price for a pair of stylish cufflinks such as these that will look well with any double cuff shirt. Available from stock
Clergy Cufflinks - CL18
​
Silver colour, round cufflinks with inlaid white cross on black background. Circa 17mm dia. Complete with box. A great price for a pair of stylish cufflinks such as these that will look well with any double cuff shirt. Available from stock
Clergy Cufflinks - CL19
​
A stainless steel, Celtic Cross style cufflink set. Size (Approx) 25 x 16 mm, Length (Approx) 22 mm. Complete with box. A great price for a pair of stylish cufflinks such as these that will look well with any double cuff shirt. Available from stock
Clergy Cufflinks - CL20
​
A beautiful gold colour cufflink with inset amber back and gold inset cross. Complete with box. A great price for a pair of stylish cufflinks such as these that will look well with any double cuff shirt. Available from stock
Clergy Cufflinks - CL22
​
Gold plated, cross inlaid cufflinks set. Gold with black background and Gold Cross. Complete with box. A great price for a pair of stylish cufflinks such as these that will look well with any double cuff shirt. Available from stock
Clergy Cufflinks - CL23
​
Gold plated, Chi Rho cufflinks set. Gold with inset black Chi Rho. Complete with box. A great price for a pair of stylish cufflinks such as these that will look well with any double cuff shirt. Available from stock
Clergy Cufflinks - CL24
​
Silver/black Decorative Cross cufflinks set. . Complete with box. A great price for a pair of stylish cufflinks such as these that will look well with any double cuff shirt. Available from stock
Clergy Cufflinks - CL25
​
Silver button style cufflinks set complete with presentation box. A great price for a pair of stylish cufflinks such as these that will look well with any double cuff shirt. Available from stock
Clergy Cufflinks - CL26
​
Gold colour Crucifix cufflinks set complete with presentation box. A great price for a pair of stylish cufflinks such as these that will look well with any double cuff shirt. Available from stock
Clergy Cufflinks - CL27
​
Silver colour Cross cufflinks set complete with presentation box. A great price for a pair of stylish cufflinks such as these that will look well with any double cuff shirt. Available from stock
Clergy Cufflinks - CL28
​
Silver Jesus Ichthys cufflinks set complete with presentation box. A great price for a pair of stylish cufflinks such as these that will look well with any double cuff shirt. Available from stock
Clergy Cufflinks - CL29
​
Silver Ichthys cufflinks set complete with presentation box. A great price for a pair of stylish cufflinks such as these that will look well with any double cuff shirt. Available from stock
Clergy Cufflinks - CL30
​
Silver praying hands cufflinks set complete with presentation box. A great price for a pair of stylish cufflinks such as these that will look well with any double cuff shirt. Available from stock
Clergy Cufflinks - CL31
​
Silver standard cross cufflinks set complete with presentation box. A great price for a pair of stylish cufflinks such as these that will look well with any double cuff shirt. Available from stock
Clergy Cufflinks - CL32
​
Silver & red Ichthys cufflinks set complete with presentation box. A great price for a pair of stylish cufflinks such as these that will look well with any double cuff shirt. Available from stock
Clergy Cufflinks - CL33
​
Silver & blue Ichthys cufflinks set complete with presentation box. A great price for a pair of stylish cufflinks such as these that will look well with any double cuff shirt. Available from stock
Clergy Cufflinks - CL34
​
Silver, classical cross cufflinks set complete with presentation box. A great price for a pair of stylish cufflinks such as these that will look well with any double cuff shirt. Available from stock
Clergy Cufflinks - CL35
​
Keep Calm and Pray cufflinks set complete with presentation box. A great price for a pair of stylish cufflinks such as these that will look well with any double cuff shirt. Available from stock
Clergy Cufflinks - CL36
​
Round silver and black Ichthys cufflinks set complete with presentation box. A great price for a pair of stylish cufflinks such as these that will look well with any double cuff shirt. Available from stock
Clergy Cufflinks - CL37
​
Round gold and white, Jesus Ichthys cufflinks set complete with presentation box. A great price for a pair of stylish cufflinks such as these that will look well with any double cuff shirt. Available from stock