Supplying customers throughout the UK and Worldwide...
Like and Subscribe on YouTube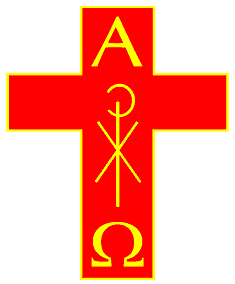 +44 (0) 1670 362647 / +44 (0) 7774 031055
Suppliers of church furnishings, consumables, garments and much more...
North East Church Supplies have now developed a comfortable reusable mouth/face mask. (face coverings). Made in 100% white cotton, that is washable at 95°C or 200°F, with cotton elasticated ribbons for custom closure. Detailed with beautiful 2x2cm white IHS embroidery to top right hand corner

AVAILABLE IN ADULT & CHILD SIZES
​
In the context of the coronavirus (COVID-19) outbreak, a face covering is something which safely covers the nose and mouth. You can buy reusable or single-use face coverings. You may also use a scarf, bandana, religious garment or hand-made cloth covering but these must securely fit round the side of the face.
​
Face coverings are not classified as PPE (personal protective equipment) which is used in a limited number of settings to protect wearers against hazards and risks, such as surgical masks or respirators used in medical and industrial settings. Face coverings are instead largely intended to protect others, not the wearer, against the spread of infection because they cover the nose and mouth, which are the main confirmed sources of transmission of virus that causes coronavirus infection (COVID-19).
​
Priests, worshippers, staff, volunteers, and any other persons entering churches and cathedrals should wear a face covering from 8th August 2020. New guidance on face coverings has been published, and other documents, including on weddings, baptisms, and funerals, have been updated to reflect this.
​
This guidance states: "We strongly advise that face coverings should be worn by all those attending a place of worship, including ministers, worshippers, staff, volunteers, contractors and visitors, where there may be other people present; remembering that they are mainly intended to protect other people, not the wearer, from coronavirus Covid-19 and that they are not a replacement for physical distancing and regular hand washing."
In line with government advice, children under 11 and people with disabilities or certain health conditions are exempt. The church guidance on face coverings does not mention holy communion, but states that masks can also be removed "to eat or drink, but only if you need to", as well as to take medication and avoid distress or injury.
The Government announced that face coverings, either a mask, a fabric covering, scarf, or bandana, would be compulsory in all shops and supermarkets in England from 24 July 2020; wearing face masks in Places of Worship was "encouraged"
​
The Government also announced that face coverings would be compulsory in all enclosed spaces, including indoor shopping centres, transport hubs, banks, and post offices, and when buying takeaway food and drink. Restaurants, pubs, and gyms are exempt. Wearing face masks on public transport has been mandatory since June 2020.
​
People who did not comply with the new rules could be fined up to £100.
Since face coverings in places of worship is only advisory, there is no question of any fine for non-compliance. (Correct as of August 2020)
IHS Cotton Face/Mouth Mask

Adult - 17cm x 10.5cm in size
Child - 14cm x 9.5cm in size

Made from 100% pure cotton with white 2x2cm IHS embroidered logo to top corner (as pictured). Two side elasticated securing bands so that the mask may be worn with a close, snug fit for protection. Perfect for use in Church, Schools, Hospital or just venturing out.

Please note: This product is non-medical grade.

Reusable and washable
Instructions:

Our cotton cloth masks should be laundered using detergent with hot water and then dried on a hot cycle to kill bacteria and microbes.

Wash hands with soap or disinfectant gel before putting on the mask.

Make sure the mask protects the mouth and nose.

Tighten properly so that there are no gaps when wearing the mask.

Sterilize the mouth mask at least once a day for optimal use.

A mouth mask does not offer complete protection. Respect social distance and stay at home with symptoms of illness.

The mask does not have an approved filter capacity.


NOT CE CERTIFIED

These will be ideal for everyday wear, where a mask is advisable and also upon the staged return to public worship with social distancing measures in place - be ready.

Ideal for use, by clergy, during service/mass celebrations and hospital visits as the country eases the lockdown measures. Also for use by altar servers, lay ministers and the lay faithful.