Supplying customers throughout the UK and Worldwide...
Like and Subscribe on YouTube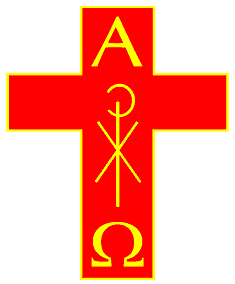 +44 (0) 1670 362647 / +44 (0) 7774 031055
Suppliers of church furnishings, consumables, garments and much more...
We hope that you will not need to use this process, however, we recognise that sometimes things do sometimes go wrong and this document explains how we will deal with any complaints that you may have.


1. If you have reason to complain about the standard of product performance or indeed the standard of service we have provided for you, please raise your complaint with us at the earliest opportunity. We recommend that you email us giving full details including your name, address, contact telephone number and email address, details of your order and also a full explanation of the issues you wish to raise.


2. We will aknowledge receipt of your emailed details within 24hrs (Monday-Friday) and then open an investigation behind this, so that we can look to reach a resolution as quickly as possible.


3. If you are not satisfied with the response or the resolution offered by us, you should complain formally by emailing or writing to us, addressing your letter to the Director, Grahame Ball. Explain why you are not satisfied with the service you have received and why you think your complaint has not been resolved. We would respond to your complaint, in writing, within14 days. Ensure that you keep a copy of your correspondence.


4. Please be aware that some products are supplied by 3rd parties and as such we may need to raise the issues with these 3rd party suppliers, which are sometimes based outside of the UK. We, of course, do this on your behalf and there may be a delay in obtaining information by immediate return because of further investigation or testing. In all cases we will look to resolve your complaint within 14 days and keep you informed every step of the way.

Thank you.


Please make yourself aware of our standard complaints procedure so that if you do have an issue, we can, together, resolve this in a timely manner.



YOUR RIGHTS
Under the Distance Selling Regulations, you are entitled to a full refund if you return a product, or inform the retailer that you want to return the product, within seven working days

However retailers are not obliged to pay for the cost of returning the goods

The DSRs do not cover perishable goods, personalised, made to order or custom-made (bespoke) products, magazines and unwrapped CDs.

If an item is faulty, or wrongly described, you have the right to a refund, replacement or repair, as long as the complaint is made "within a reasonable time". This generally means getting a refund if it is returned within one month