Supplying customers throughout the UK and Worldwide...
Like and Subscribe on YouTube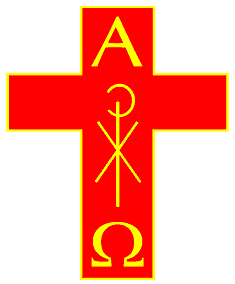 +44 (0) 1670 362647 / +44 (0) 7774 031055
Suppliers of church furnishings, consumables, garments and much more...
hand crafted wood items, crosses
North East Church Supplies are delighted to be working alongside one of the country's finest Ecclesiastical Carpentry and Restoration companies. By combining our knowledge and skills, we are able to bring you the very best craftsmanship, the best in quality products and the best in service and value for money.

We are very proud of our partnership and would like to offer you these truly fantastic, quality products to our valued customers.
Select from the quality products below:
Crucifixes
All of our crucifixes are individually handmade in the UK, to the highest quality, using carefully sourced oak, cherry or walnut. Each crucifix is sealed with two coats of stain finish and two coats of beeswax and highly polished to give an exceptional quality finish. All come with a small wall hanging D ring on the back, in the same colour of your chosen corpus. Suitable for hanging on walls. Your crucifix comes carefully boxed together with care instructions.

Stations of the Cross
14 stations, each with a square wooden plaque recessed in the centre of a 5"x 5" (12.7cm x 12.7cm) cross on which is mounted a silver relief depicting one of the 14 stations. The set comes in an outer box inside which each individual station is separately boxed for extra protection, together with product care instructions. The stations tastefully and sympathetically tell the story from when Jesus is condemned to death to his laying in the tomb.

Choice of Wood
¾" (1.9cm) Square Oak, American Cherry, American Black Walnut

Stain
Dark, Medium or Light (Oak)

Relief
Silver colour

Suitable For
Home, Chapel, Prayer Room


Services
Church Furniture – Repair, Restoration or Custom-made

We welcome any bespoke wooden church furniture enquiries. If you are looking for a special commission or have a piece of church furniture requiring restoration or repair, we would be very happy to discuss your needs further.
Please call or email us; full details can be found on our contact us page.


Wood that we use...

All woods are sourced sustainably and checked to ensure rigorous quality standards are maintained.
American Cherry
One of North America's finest and highly prized woods, with its straight, fine grain, smooth texture and reddish heartwood colour, it's one of the most desirable of all the hardwoods. Cherry is extremely stable and very beautiful when finished.
American Black Walnut
Black Walnut is sought after for its great beauty and toughness. It is fairly straight grained but can be wavy with a course texture and a dark brown to purplish black colour. It accepts natural wood finishes extremely well and can be polished to a fine finish.
Oak
Oak has many uses due to its hardness and durability, with very appealing, prominent grain markings. Throughout history oak has become a symbol of strength and endurance. It polishes up beautifully and retains the depth of colour.