Supplying customers throughout the UK and Worldwide...
Like and Subscribe on YouTube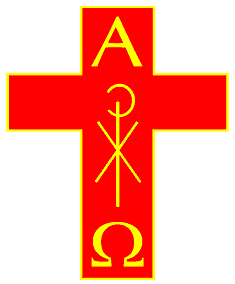 +44 (0) 1670 362647 / +44 (0) 7774 031055
Suppliers of church furnishings, consumables, garments and much more...
"We are the only church supplies company based in the North East of England and are superbly situated to serve the entire UK and worldwide through our mail order service. We are committed to supplying high quality items for church, religious groups, clergy and laity.

We pride ourselves on the personal service we offer to our customers - in short, we care, and will go out of our way to ensure your satisfaction and value for money on all purchases.

We are a small, family business and therefore understand the need for a quality service with quality products and at a price that's right.

We have spent a long time putting in place the right suppliers and the right products as well as researching the current market place so you can be assured that we can help.

Why not make the change to North East Church Supplies today"
"We aim to be your one stop shop for all your clerical and church needs!!"
Passionate About Our Business
North East Church Supplies use this website as a sales tool for our products and services and payment for your goods is made online via Paypal, credit and/or debit card, by phone using your card, by BACS (please contact us for bank details) or you can pay by cheque/postal order and send your order to us via post in the traditional way,

We adopt this modern day approach because it controls costs in several areas and in turn these savings are passed onto the customer in our low prices and wide range of products and services
Our website has been created with simplicity in mind. All products are shown for you to easily view but please be aware that colours can vary on different computer screens and that what you are viewing may not be 100% accurate in terms of colour shades. We have tried our best to recreate the exact colours and the images do provide a very reasonable reproduction of the colours offred. The products that form the various ranges are selected simply from the drop down menus at the top of each page.

We supply a wide range of Vestments, Clerical Garments, Consumables, Furnishings, Churchplate, Religious Gifts and Accessories through our dependable and personal mail-order service.

However we receive your order, you can be assured that it will be dealt with quickly and efficiently. You will receive your goods in first class condition.

We pride ourselves in giving an excellent customer experience with top quality products.

Why not try us now?

As a family company, we care.

Vast knowledge of the market.

You can save money, time and effort.
A vast range of products and services.

Competitive pricing.

A superb customer experience.