Supplying customers throughout the UK and Worldwide...
Like and Subscribe on YouTube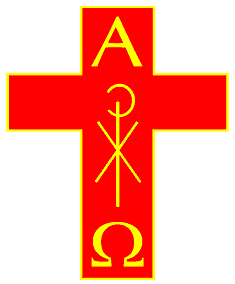 +44 (0) 1670 362647 / +44 (0) 7774 031055
Suppliers of church furnishings, consumables, garments and much more...
Returns Policy

Change or cancel an order
We're sorry that in most circumstances it's not possible to make changes to your order once you've placed it.

If you'd like to add products to your order, please place a new order for these items (Unless from prior arrangement it is possible to increase your original order or add items to it such as when we are making bespoke items/garments)

If you need to change details of your delivery address, remove items from your order or cancel it completely, please contact us immediately in writing, by email 7 days a week. Please be ready to quote your order number and order date as well as your personal details.

If your order has already been despatched or delivered, then you'll need to follow our Returns procedure in the event of any unwanted products.

There are some products which we cannot cancel, refund or exchange, including bespoke and made-to-measure or specific made to order items, for example altar cloths, garments including vestments and such.

Consumer Contracts Regulations 2013
This legislation offers you the following cancellation rights when you buy online or by phone:

• You are entitled to cancel your contract if you so wish, provided that you exercise your right no longer than 30 days after the day on which you receive the goods or services.

• Your right to return products does not apply to goods made to your specification, bespoke and made to order garments/items and that which have been clearly personalised or which by reason of their nature cannot be returned or are liable to deteriorate or expire rapidly.

• If you wish to exercise your right of cancellation, you are obliged to retain possession of the goods and take reasonable care of them.

• To exercise the right to cancel, you must inform us of your decision to cancel your contract by a clear statement, including details of your name, geographical address, details of the order you wish to cancel and, where available, your phone number and email address.

• You can cancel by email: admin@nechurchsupplies.com

• If you decide to cancel, you should return the goods to us at your cost within 30 days of such cancellation and we will reimburse to you (by the method used to pay for the original transaction) the amount in relation to goods to which cancellation rights apply. This includes the cost of delivery (except when you are returning simply because you have changed your mind or ordered incorrect sizes and except also for the supplementary costs arising if you choose a type of delivery other than our standard and least expensive method of delivery).

• We may make a deduction from the reimbursement for loss in value of any goods supplied, if the loss is the result of unnecessary handling by you. We will make the reimbursement no later than 14 days after the day we receive back from you any goods supplied.

We will be happy to replace any defective item at our cost, including postage.

If you are still unsure, please contact us for return instructions. Items returned without prior approval may not be credited to your account. A 10% re-stocking fee may be charged.

Cancelled Orders - Once goods have been despatched, you will need to contact us in writing regarding cancellation.


ALL RETURNS MUST BE REPORTED TO US WITHIN 7 DAYS OF RECEIPT


Unfortunately we cannot accept cancellation of orders for specially-made/made to measure/made to order items once manufacture has commenced, unless in our view the item is likely to be required by another customer within the foreseeable future. Items such as those shown below:

Vestments - Chasubles, Dalmatics, Copes, Stoles, Cottas, Albs, Cassocks and so forth cannot be cancelled once ordered and/or made. Vestments are such a personal choice and therefore are strictly made to order by our Tailors.

These are made to order items simply because we have such a huge range to choose from...

Any garments that have been altered in size cannot be returned.

Items such as charcoals, candles, glassware and incense cannot be returned due to the risk of damage on return journeys, except in cases where there is fault with the goods on arrival.