Supplying customers throughout the UK and Worldwide...
Like and Subscribe on YouTube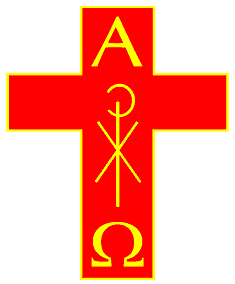 +44 (0) 1670 362647 / +44 (0) 7774 031055
Suppliers of church furnishings, consumables, garments and much more...
An altar server is a lay assistant to a member of the clergy during a Christian religious service. An altar server attends to supporting tasks at the altar such as fetching and carrying, ringing the altar bell and so on. Formerly, only men and boys could serve at the altar, but canon 230 of the Code of Canon Law promulgated in 1983 allowed local ordinaries to permit girls and women to do so...

As well as our garments that are suitable for Servers, we also have a number of crosses below that are often worn by Servers when attending their duties.
​
Our Altar Server Crosses and Badges make ideal gifts as they come in a wonderful gift box and are keenly priced.

Give this keepsake now as a wonderful gift or as part of Server training in your church
ASC-8841

Altar Server Celtic style gold colour cross with "Altar Server" centre. 3" in size on 30" cord.
​
Comes gift boxed.
ASC-8843

Altar Server gold colour cross with "Eucharistic table" centre. 3" in size on 30" cord.
​
Comes gift boxed.
ASB-8844

Altar Server Pewter 1" pin badge. Great as a gift.
Comes gift boxed.