Supplying customers throughout the UK and Worldwide...
Like and Subscribe on YouTube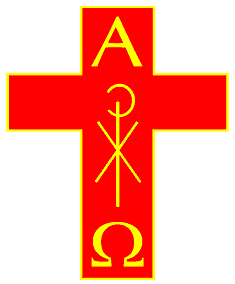 +44 (0) 1670 362647 / +44 (0) 7774 031055
Suppliers of church furnishings, consumables, garments and much more...
A lay reader (in some jurisdictions, notably the Church of England, simply Reader) is a layperson authorised by a bishop of the Anglican Church to read some parts of a service of worship. They are members of the congregation called to preach or lead services, but not called to full-time ministry.

Anglican lay readers are licensed by the bishop to a particular parish or to the diocese at large. In the former case, in some areas, their tenure expires with the resignation of the parish priest. In the Anglican tradition, the role of licensed lay readers, whose prominence varies by region, is similar to that of a non-conformist lay preacher.
​
We are able to offer you the Lay Reader's Kit consisting of our ever popular DELUXE single breasted black lay cassock, which is tailor made to your sizing, an Old English Cathedral Surplice in a drop length of your choice and to finish off, the blue Readers scarf which is double woven and finished with discrete blue piping.

By buying the kit together you can save yourself £'s.

Because the Cassock is bespoke made to your individual pattern, please allow us the courtesy of approximately 4 weeks so that we may craft your garment according to your measurements.

Quick Overview
Black, single breasted DELUXE poly mix (10% wool content) cassock, available either in unlined or part lined in black. One rear centre pleat, rounded collar with additional hook & eye fastening, side pocket access, fly front concealing button fastening. Bespoke sizing. Please use the Cassock sizing guide as shown on the right of this page to identify measurements required. We require 7 standard measurements from you plus your overall height.


Old English Cathedral Surplice in polycotton mix materials, flowing pointed sleeves and neckline gatherings. Drop length to suit as required - please select from the drop down menu
The Surplice is not made to measure and is available off the shelf in standard drop lengths...

Blue Readers scarf in gabardine mix materials 260cm in length, 18cm wide and gathered at neck. Double woven fabric with discrete blue piped edges.
Anglican Lay Reader Kit: LR-KIT
​
Anglican (Church of England) Lay Reader's Kit.
​
The kit comprises bespok

e Deluxe single breasted bespoke made cassock in either lined or unlined, cathedral old English style polycotton surplice and royal blue double woven Reader's scarf.
You may download the cassock measurement sheet from below, complete and email it back to us or simply use this as a guide to email your individual required measurements to us.
​
Please allow us

circa

5-6 weeks to make your cassock to your required sizing.
Lay/Server Cassock Measurement Sheet

Please click on the PDF file to download the measurement sheet required for the Lay/Server Cassocks. We will then be able to create your pattern and make your cassock to size according to these measurements, so it is important that they are correct.