Supplying customers throughout the UK and Worldwide...
Like and Subscribe on YouTube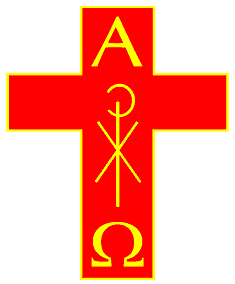 +44 (0) 1670 362647 / +44 (0) 7774 031055
Suppliers of church furnishings, consumables, garments and much more...
The Benedictines, officially the Order of Saint Benedict (Latin: Ordo Sancti Benedicti, abbreviated as OSB), are a monastic Catholic religious order of monks and nuns that follow the Rule of Saint Benedict. They are also sometimes called the Black Monks, in reference to the colour of the members' religious habits.

Despite being called an order, the Benedictines do not operate under a single hierarchy but are instead organised as a collection of independent monastic communities, with each community (monastery, priory or abbey) within the order maintaining its autonomy. Unlike other religious orders, the Benedictines do not have a superior general or motherhouse with universal jurisdiction. Instead, the order is represented internationally by the Benedictine Confederation, an organisation that was set up in 1893 to represent the order's shared interests.

Anglican Origin:
There are a number of Benedictine Anglican religious orders, some of them using the name Order of St. Benedict (OSB). Just like their Roman Catholic counterparts, each abbey / priory / convent is independent of each other. The vows are not made to an order, but to a local incarnation of the order, hence each individual order is free to develop its own character and charism, yet each under a common
rule of life after the precepts of St. Benedict. Most of the communities include a confraternity of oblates. The order consists of a number of independent communities.
​
We offer a number of products shown below applicable to Benedictines:



Benedictine Alb & Over Scapular Tunic: BA-PM005130
A black Benedictine Alb with over Scapular Tunic. Bespoke made to your own sizes in our workshop and constructed with lightweight poly-mix fabric for ease of wear and laundering. The alb is supplied with zip fastening to front and side pocket access. Wide sleeves complete the look with a monastic hood at the rear.

The over-scapular is constructed in the same, matching fabric and comes with round neck. When worn together the hood of the alb sits over the rear of the scapular as shown in the images above. When ordering, we require your sizes as we make your pattern according to these. Leadtime circa 4-6 weeks
Benedictine Sandals: BS-AM009010

A black Benedictine "Nazarene" style leather Sandal (unisex model). These sandals are handmade by the Monks of the Monastic Family of Bethlehem. They carefully work the leather and shape it beautifully, sewing it to the soles to create a high-quality product. Available in various sizes and with adjustable buckle fastening.

100% handcrafted guaranteed.
Leadtime circa 10 days