Supplying customers throughout the UK and Worldwide...
Like and Subscribe on YouTube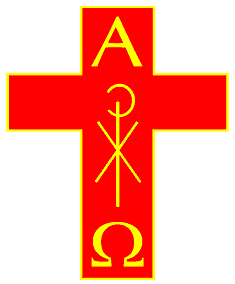 +44 (0) 1670 362647 / +44 (0) 7774 031055
Suppliers of church furnishings, consumables, garments and much more...
We deliver orders using a variety of methods, always balancing economy and safety.

Delivery charges will be automatically calculated on your Paypal order form or alternatively you can view them below...

Delivery charges for orders outside of the UK mainland can be quoted before order point.

Delivery and Handling charges apply to all orders unless otherwise agreed with NECS.
Export deliveries may incur shipping charges above the standard UK mainland cost and therefore we would recommend that you contact us first to discuss this prior to placing any order.
​
Overseas and international orders will always be sent using tracked/signed/insured delivery services.
​
PLEASE NOTE THAT CUSTOMERS WHO REQUEST INTERNATIONAL SHIPMENTS WILL BE RESPONSIBLE FOR ALL CUSTOMS DUTY AND TAX PAYMENTS DUE BEFORE LOCAL RELEASE OF THEIR GOODS, IN THEIR RESPECTIVE COUNTRY.
We have tried to be as fair as possible on postage rates taking into consideration the processing, handling, protective packaging, insurance and postage/courier costs. We can therefore assure you of the best service possible and take the worry out of your goods arriving late and/or damaged.
​
​
UK Mainland Postage Costs (Effective March 2019):

Order Value £0.01 to £4.99 - Postage Cost £2.99
Order Value £5.00 to £12.99 - Postage Cost £4.49
Order Value £13.00 to £49.99 - Postage Cost £7.49
Order Value £50.00 to £99.99 - Postage Cost £9.99
Order Value Over £100.00 - Postage Cost £12.99