Supplying customers throughout the UK and Worldwide...
Like and Subscribe on YouTube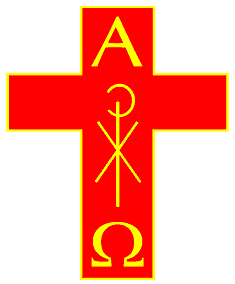 +44 (0) 1670 362647 / +44 (0) 7774 031055
Suppliers of church furnishings, consumables, garments and much more...
Roman style Priest Stoles
A range of Roman style "Spade" Priest stoles offered in all liturgical colours and fabric options. Featuring a large choice of plain and embroidery options. Each stole features a colour coordinated rear lining. We can also make your own stole design, so if you have something in mind, contact us to discuss your requirements.
​
All Roman Style Priest stoles measure circa 230cm overall as standard but if you require something in a different length, then please do contact us as we can make your stole to the size required. Standard size will be made unless we are otherwise informed when ordering.
​
Our embroidered stoles require making in our workshop will usually incur a small leadtime of about 2-3 weeks depending on the time of year and how busy the workshop is.
​
​
With cost in mind, the selection below represents ideal quality, craftsmanship and value for money.
Save £'s when purchasing a set of 4 (Red, Green, White, Purple)
Damask Roman Priest Stole: RS17





A fabric of damask, Roman style Priest stole featuring golden thread embroidered cross to each end. The centre neck also includes small embroidered cross which is kissed by the celebrant before wearing the stole.





Stole length circa 230cm overall. Supplied lined as standard.





Available in all liturgical colours.





For bespoke lengths, please contact us with your requirement.





Leadtime circa 4 weeks
Save £'s when purchasing a set of 4 (Red, Green, White, Purple)
Embroidered Roman Priest Stole: RS4





A smooth woven fabric, Roman style Priest stole featuring extensive golden thread embroidery to both front lengths. Finished with a gold bullion fringe to end stole end.





The centre neck also includes small embroidered cross which is kissed by the celebrant before wearing the stole. Stole length circa 230cm overall. Supplied lined as standard.





Available in all liturgical colours.





For bespoke lengths, please contact us with your requirement.





Leadtime circa 6 weeks (To order)



Save £'s when purchasing a set of 4 (Red, Green, White, Purple)
Embroidered Roman Priest Stole: RSH2





A fabric of damask, Roman style Priest stole featuring golden thread embroidered cross and gold bullion fringe to each end.

The centre neck also includes small embroidered cross which is kissed by the celebrant before wearing the stole. Stole length circa 230cm overall. Supplied lined as standard.





Available in all liturgical colours.





For bespoke lengths, please contact us with your requirement.





Leadtime circa 4 weeks



Save £'s when purchasing a set of 4 (Red, Green, White, Purple)
Embroidered Roman Priest Stole: RSH7





A fabric of plush velvet, Roman style Priest stole featuring intricate golden thread embroidery depicting decorative IHS and gold bullion fringe to each end.

The centre neck also includes small embroidered cross which is kissed by the celebrant before wearing the stole. Stole length circa 230cm overall. Supplied lined as standard.





Available in all liturgical colours.





For bespoke lengths, please contact us with your requirement.





Leadtime circa 6 weeks (To order)
Save £'s when purchasing a set of 4 (Red, Green, White, Purple)
Embroidered Roman Priest Stole: RSH8





A fabric of plush velvet, Roman style Priest stole featuring intricate golden thread embroidery featuring a decorative Cross and gold bullion fringe to each end.

The centre neck also includes small embroidered cross which is kissed by the celebrant before wearing the stole. Stole length circa 230cm overall. Supplied lined as standard.





Available in all liturgical colours.





For bespoke lengths, please contact us with your requirement.





Leadtime circa 4 weeks



Save £'s when purchasing a set of 4 (Red, Green, White, Purple)
Embroidered Roman Priest Stole: RSH8-25





A fabric of damask and velvet bottom, Roman style Priest stole featuring decorative Cross embroidery and gold bullion fringe to each end.

The gold cross is embroidered to a velvet 'spade' at the end of the damask stole. The centre neck also includes small embroidered cross which is kissed by the celebrant before wearing the stole. Stole length circa 230cm overall. Supplied lined as standard.





Available in all liturgical colours.





For bespoke lengths, please contact us with your requirement.





Leadtime circa 4 weeks



Save £'s when purchasing a set of 4 (Red, Green, White, Purple)
Embroidered Roman Priest Stole: RSH13





A fabric of damask and velvet bottom, Roman style Priest stole featuring decorative PAX embroidery and gold bullion fringe to each end.

The gold cross is embroidered to a velvet 'spade' at the end of the damask stole. The centre neck also includes small embroidered cross which is kissed by the celebrant before wearing the stole. Stole length circa 230cm overall. Supplied lined as standard.





Available in all liturgical colours.





For bespoke lengths, please contact us with your requirement.





Leadtime circa 4 weeks



Embroidered Roman Priest Stole: RSH592R





A fabric of damask, reversible Roman style Priest stole featuring decorative cross embroidery and gold bullion fringe to each end.

Reversible colour - purple one side, white the other. The centre neck also includes small embroidered cross which is kissed by the celebrant before wearing the stole. Stole length circa 230cm overall. Supplied lined as standard.





Available in all Purple/white only





For bespoke lengths, please contact us with your requirement.





Leadtime circa 4 weeks



Embroidered Roman Priest Stole: RS630





A woven fabric Roman style Priest stole featuring extensive gold thred embroidery depicting IHS and gold bullion fringe to each end.

The centre neck also includes small embroidered cross which is kissed by the celebrant before wearing the stole. Stole length circa 230cm overall. Supplied lined as standard.





Available in all liturgical colours.





For bespoke lengths, please contact us with your requirement.





Leadtime circa 6 weeks (To order)
Embroidered Roman Priest Stole: RSH162





An Italian silk brocade fabric Roman style Priest stole featuring decorative golden thread embroidery and gold bullion fringe to each end.

The centre neck also includes small embroidered cross which is kissed by the celebrant before wearing the stole. Stole length circa 230cm overall. Supplied lined as standard.





Available in all liturgical colours.





For bespoke lengths, please contact us with your requirement.





Leadtime circa 4 weeks



Embroidered Roman Priest Stole: RSH3





A woven fabric Roman style Priest stole featuring decorative golden thread cross embroidery and gold bullion fringe to each end.

The centre neck also includes small embroidered cross which is kissed by the celebrant before wearing the stole. Stole length circa 230cm overall. Supplied lined as standard.





Available in all liturgical colours.





For bespoke lengths, please contact us with your requirement.





Leadtime circa 3 weeks



Embroidered Roman "APOSTLES" Priest Stole: RSH465





A velvet fabric Roman style Priest stole featuring decorative golden thread "APOSTLES"embroidery and gold bullion fringe to each end.

The stole length circa 260cm overall. Supplied lined as standard.





Available in all liturgical colours.





For bespoke lengths, please contact us with your requirement.





Leadtime circa 6 weeks (To order)