Supplying customers throughout the UK and Worldwide...
Like and Subscribe on YouTube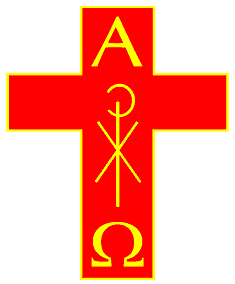 +44 (0) 1670 362647 / +44 (0) 7774 031055
Suppliers of church furnishings, consumables, garments and much more...
Italia Range Greca Nero (Overcoat)
The Greca is a clerical double-breasted overcoat worn over the cassock. The greca is slightly longer than the cassock so as to entirely cover it.
​
The Greca Nero (double breasted overcoat) is black except in the case of the Pope who wears a white greca. The black Greca may have either a plain or velvet collar. The Greca is usually worn in place of the mantello, the clerical ankle-length cloak, with or without shoulder cape, worn over the cassock.

The greca came into the Roman Church through France, was adapted from civil wear for the clergy in 1812, and has changed little since. The douillette came to be called a "greca," the Italian word for "Greek," as it reminded Roman clergy of the long black overcoat worn by Eastern priests.

SIZING...
Please bear this in mind when looking to order your Italia Greca Nero. Allow plenty of time for our Tailors to hand craft your garments.

When you place your order with us online, we will send you a full measurement and specification sheet by email or post so that you can provide us with your measurements
and body shape - this allows us to make your garments how you want them and to any size. Alternatively, download the measurement sheet from below.
​
We ask that you allow at least 4 weeks during normal time to allow us to create your garment, although it is best to check timescales if you have a deadline in mind.
Italia Range Greca Nero (Double Breasted Overcoat) - IT-GRECA
​
The finest grade black cloth of wool (either heavyweight or medium weight) clerical overcoat complete with optional quality black velvet collar or pure wool collar - the choice is yours

Custom made according to your back length and cassock collar size.
​
Made to order in Italy so please enquire about current leadtimes to create your garment.
​
Italia Range Greca Neo (Overcoat) - IT-GRECA-HW
In heavyweight fabric of pure wool, black
​
Italia Range Greca Neo (Overcoat) - IT-GRECA-MW
In medium weight fabric of pure wool, black
Notes on measuring for your Greca Nero:
​
When you place your order for the Greca Nero, we will require details of the sizes in order to construct your garment accordingly. A number of measurements will be required that we will use to make your pattern and finished garment. See the PDF size chart for details (left)