Supplying customers throughout the UK and Worldwide...
Like and Subscribe on YouTube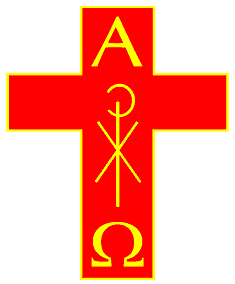 +44 (0) 1670 362647 / +44 (0) 7774 031055
Suppliers of church furnishings, consumables, garments and much more...
Italia Range Ferraiolo (Cape)
The ferraiolo (also ferraiuolo, ferraiolone) is a type of cape traditionally worn by clergy in the Roman Catholic Church on formal, non-liturgical occasions. It can be worn over the shoulders, or behind them, extends in length to the ankles, is tied in a bow by narrow strips of cloth at the front, and does not have any 'trim' or piping on it.
​
The colour of the ferraiolo is determined by the rank of the cleric, being black for secular priests, fuchsia (purple) for supernumerary protonotaries apostolic and bishops and scarlet watered silk for cardinals. A ferraiolo of watered silk also denotes the wearer is an apostolic nuncio or is attached to the Papal household. The Pope does not wear a ferraiolo.
​
Direct from our Rome based Tailors we are able to bring you the North East Church Supplies Ferraiolo. Made in the finest choice of fabrics and made specially to order, you can be
sure of a first class garment that will last for years. When only the best will do, choose the Italia range.
We ask that you allow at least 4-6 weeks during normal time to allow us to create your garment, although it is best to check timescales if you have a deadline in mind.
Italia Range Ferraiolo (Cape) - IT-FERRA
​
The finest grade fabrics are offered in either cloth of wool, silk or watered (moire) silk. Custom made according to your overall height, collar size & chest size.
Made to order in Italy so please enquire about current leadtimes to create your garment.
​
The garment is supplied without lining or trim as per the normal.
​
Fabrics offered:
​
* Custom made black pure wool
* Custom made fuchsia (purple) pure wool

* Custom made black 100% silk
* Custom made fuscia (purple) 100% silk

* Custom made fuchsia (purple) silk moire
* Custom made scarlet red silk moire (watered silk)
Italia Range Ferraiolo (Cape) - IT-FERRA
Black Silk Italia Range Ferraiolo shown in images
Notes on measuring for your Ferraiolo:
​
To accurately construct your Cape, the main sizes that we require from you are: Your overall height, your chest and collar measurements.
With these three sizes we will be able to make the Cape to order.
​