Supplying customers throughout the UK and Worldwide...
Like and Subscribe on YouTube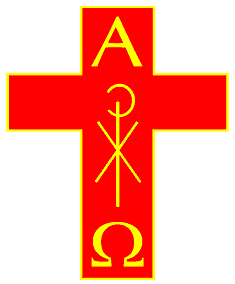 +44 (0) 1670 362647 / +44 (0) 7774 031055
Suppliers of church furnishings, consumables, garments and much more...
easter & lenten candles & accessories
As well as our range of popular top quality Paschal Candles we also offer an range of other candles suitable for use during Lent and Easter as shown below.

Consider also, the card drip protectors as a cost effective way to protect hands from hot candle wax drips. They are made from recycled card and can be used again.
"The traditional ivory colour, smooth appearance and reliable burning qualities define the NECS Altar candle as a truly superior candle offering outstanding value for money."

We only supply the best and finest grade candles here at NECS - quality is as important to us, as it is to you!


C86506/C86507 Easter Candles

To celebrate the Season of Easter, we offer these beautiful Easter Candles. Burning for upto 2 days, these votives come individually and feature a choice of two styles.

6" x 2 1/4" candle with Easter Blessings design and 6" x 2 1/4" candle with Easter ribbon design.

Be different this Easter with these wonderful candles...

C88032 - Service of Light Candles

Clean burning and top quality bulk packed in 250. The size is 1/2" x 10 1/2". Burn time circa 4hrs.

Ideally suited to the card drip shields and and other trays pictured...


C8837 - Drip Trays (Cardboard)

Cardboard Drip Trays. Available in 4" in diameter sold in packs of 200. All For use with candle diameters of 3/8" - 1/2"
LC001 - Lent Candle Set (6pcs)

Set 6 candles suitable for use during Lent. High quality and best burn rate. 12" x 2" size. Pack includes 4 x purple, 1 x pink, 1 x red.
C88035 - Candle Drip Cup

Re-Useable 3x3" lantern plastic cup handle for all candles of 3/8" to 1/2" in diameter. Easy to use in packs of 50.