Supplying customers throughout the UK and Worldwide...
Like and Subscribe on YouTube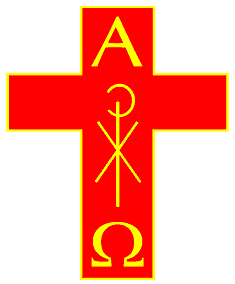 +44 (0) 1670 362647 / +44 (0) 7774 031055
Suppliers of church furnishings, consumables, garments and much more...
As part of our range of popular Easter & Lenten products we are able to offer you a small yet distinctive range of decorative and embroidered altar cloths. These cloths are made to order in a range of standard widths and depths as shown below and will look fantastic in your church, chapel, school etc. Made in machine washable fabrics for your ease of cleaning and peace of mind and decorted with fine lace to the cloth edges as shown.

Order yours now...
​
As well as our range of Easter Altar Cloths we also offer a truly bespoke service where we can craft your altar and credence cloths in a range of fabrics and styles.

With or withour ecclesiastical lace, these cloths have proved very popular and will last for years to come.
​
See our standard and bespoke cloths from the main menus above
Easter Altar Cloth #1
Code: EAAC001

Easter Altar cloth in white polyester machine washable fabric. Lace to all four sides and front embroidery placed depicting Jesus Our Saviour and the words "Alleluia" each side in gold threads with an ornate cross. To order only.

Available in sizes: Width 1.5m standard. Lengths available 2.0m, 2.5m, 3.0m and 3.5m
Easter Altar Cloth #2
Code: EAAC002

Easter Altar cloth in white polyester machine washable fabric. Lace to all four sides and front embroidery placed depicting the Easter Lamb of God and colour, decorative embroidery either side. To order only.

Available in sizes: Width 1.5m standard. Lengths available 2.0m, 2.5m, 3.0m and 3.5m
Easter Altar Cloth #3
Code: EAAC003

Easter Altar cloth in white polyester machine washable fabric. Lace to all four sides and front embroidery placed depicting the Easter Lamb of God and colour, decorative embroidery either side. To order only.

Available in sizes: Width 1.5m standard. Lengths available 2.0m, 2.5m, 3.0m and 3.5m
Easter Altar Cloth #4
Code: EAAC004

Easter Altar cloth in white polyester machine washable fabric. Lace to all four sides and front embroidery placed depicting the Easter Lamb of God and colour, decorative embroidery either side. To order only.

Available in sizes: Width 1.5m standard. Lengths available 2.0m, 2.5m, 3.0m and 3.5m
Easter Altar Cloth #5
Code: EAAC005

Easter Altar cloth in white polyester machine washable fabric. Lace to all four sides and front embroidery placed depicting the Easter Lamb of God and colour, decorative embroidery either side. To order only.

Available in sizes: Width 1.5m standard. Lengths available 2.0m, 2.5m, 3.0m and 3.5m