Supplying customers throughout the UK and Worldwide...
Like and Subscribe on YouTube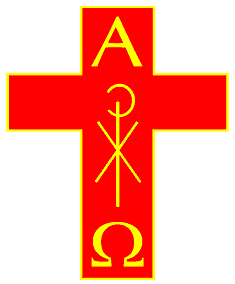 +44 (0) 1670 362647 / +44 (0) 7774 031055
Suppliers of church furnishings, consumables, garments and much more...
Easter accessories, wax pins, incense...
Brass Incense Pins 5 (Large)

Large, heavy brass incense pins for all Paschal Candles. Screw off top to fit incense grains, these pins are re-useable year after year.
​
A must for any Paschal candle.
Together with our huge range of Paschal and Lentern/Easter Candles, we also offer you a range of candle accessories and incense all suitable for the Lentern and Easter Season.


Complete your Paschal Candles with a range of wax or brass pins and have the incense at the ready...
Brass Incense Pins 5 (Small)

Use to nicely complete your Paschal Candle these small brass incense pins are ideal. Re-useable
​
Ideally suited to smaller candles too.
​
A must for any Paschal candle.
Small Wax Incense Pins (5)

Set of 5 small wax incense pins - grains already imbedded. To be used with all Paschal Candles.

Available in Red or White
Large Wax Pins (5)

Finish off your Candle with this set of large Red Wax incense pins.

Grains already imbedded within the wax, these items are very popular and look good on any candle adding a finishing touch

In red only
Own Blend Triduum Incense

NEW LENT/EASTER INCENSE BLEND:
"Triduum" Incense available in small, medium and large (30/100/250ml) jars. Ideal for the Lent/Easter period. A blend of three ingredients to signify Triduum. Three coloured grains:-
​
Red - Signifying the blood shed by Jesus
Black - Signifying the death of Our Lord
Light Gold - Signifying the Light of Christ and the Resurrection
Holy Week Missal (For Priests)

A practical Missal for use by priests during the Holy Week liturgies.

This Holy Week Missal for priests is a comprehensive extract from the Roman Missal with all the liturgies from Palm Sunday to Easter Sunday. For ease of use, there are also four ribbons, to make it simple to move between the various rites and prayers which characterize these solemn liturgies.

Format: Leatherbound hardback gilt-edged pages
Dimensions: 16cm by 23cm
Easter Vigil Lucernarium Card

An A4 laminated card 27cm by 21cm. The blessing of the fire at the Easter Vigil, and the preparation of the candle all presented for use by clergy on a handy laminated card. This practical aid to the important beginning of the Easter vigil brings together all the prayers and responses said during these two rites. This card makes the rites easier to perform, precluding the need to expose your Holy Week or Altar Missal to the vagaries of weather, fire or candle wax, and has been made in direct response to requests from parish priests for a solution to these issues.
Passiontide Veiling Fabrics

Washable, approx 145cm wide and sold by the metre, this beautiful polyester satin fabric is used to veil all statues, crosses and crucifixes. Each metre comes complete with 10 small brass safety pins for ease of fixing...

Cut straight from the roll, un-hemmed.