Supplying customers throughout the UK and Worldwide...
Like and Subscribe on YouTube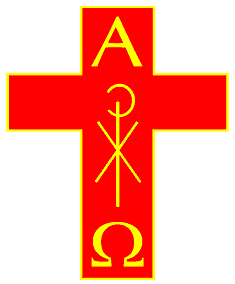 +44 (0) 1670 362647 / +44 (0) 7774 031055
Suppliers of church furnishings, consumables, garments and much more...
Holy Water Sprinkers & Buckets (Asperges)
Asperges is a name given to the rite of sprinkling a congregation with holy water. The name comes from the first word in the 9th verse of Psalm 51 (Psalm 50 in the Vulgate) in the Latin translation which is sung during the traditional form of the rite (or optionally in the ordinary rite) except during Eastertide. The 51st Psalm is also one of the antiphons that may be sung in the rite under the Mass of Paul VI.
​
On Sundays, especially in Eastertide, the blessing of holy water and sprinkling with it may be carried out in memory of baptism. ... If the rite is performed within Mass it takes the place of the usual penitential act at the beginning of the Mass.
​
During the Easter Vigil, Christmas, and the Feast of the Baptism of the Lord, many Catholic parish Masses reserve a part of the Mass during which the Confiteor or tropes may be said (at the start of the Mass) to renew the Baptismal promises; this may be accompanied by the use of holy water to bless the congregation. This Renewal of Baptismal Vows, along with Asperges, is common among Lutherans and Anglicans as well. During the Funeral Mass, the casket is blessed with holy water and incense.
​
The priest blesses the water with one of the three prayers proposed (one of which is reserved for Eastertide). He may also bless salt and put it in the water, if local conditions or
custom of the people favours doing so. Then he takes a sprinkler (called in Latin and sometimes in English an "aspersorium", and in English referred to also as an aspergil),
and sprinkles the clergy and people, preferably walking through the church to do so.
​
While the sprinkling is being done, an antiphon or a hymn is sung.
AS-88373 Water Sprinkler
​
A nickel plated 8" length holy water sprinkler. Study and well weighted enables a good grip.

Available from stock
AS-88370/71/72 Water Sprinklers
​
A fine collection of holy water sprinklers. Why not complete your purchase with an ornate Holy Water Vat to complete the set? A must for any church. All silver finish.

AS-88370 Pocket Asperges, length 3 1/2"
AS-88371 Pocket Asperges, length 5"
AS-88372 Pocket Asperges, length 6"

Available from stock
AS-88363 Holy Water Vat
​
A hammered silver finish Holy water Vat. 5 1/2" x 5" diameter.

A beautiful piece, match with a sprinkler AS88375

Available from stock