Supplying customers throughout the UK and Worldwide...
Like and Subscribe on YouTube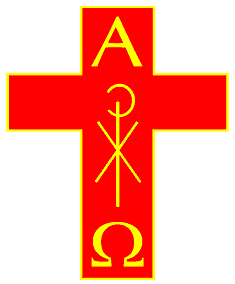 +44 (0) 1670 362647 / +44 (0) 7774 031055
Suppliers of church furnishings, consumables, garments and much more...
Advent would not be the same without a great selection of products starting with Advent Candles. A fabulous choice of candles in various colours and sizes with wreaths to match.
The Advent wreath is adorned with candles.
Traditionally purple is used as the main colour of Advent, which is used for the first, second and fourth Sundays. The first candle represents expectation, the second love. On the third Sunday of Advent (Gaudate Sunday), rose pink represents the joy of the shepherds on receiving the Good News. The fourth purple candle symbolises peace.
The final candle is white, representing the birth of Christ to be lit on Christmas Eve or Day.
​
The keeping of an Advent wreath is a common practice in homes or churches. The Advent wreath is traditionally placed on a table with four or five candles or, without candles, on the
front door of the house as a welcome sign.
Advent Candle Packs - Various Sizes & Options
​
Our Advent candle packs come in packs of 6 and include 4 x purple, 1 x white and 1 x rose candles. Available in a range of sizes and suitable for all advent wreaths and stands.
(Note that the 2" diameter candles come in packs of 5)
10" x 7/8" in packs of 5 / 12" x 1" in packs of 6 / 8" x 2" in packs of 5 / 12" x 2" in packs of 5
Top quality and clean burn.
Advent Noel Candle Pack
Supplied in convenient packs of 5 and 6, these "Noel" candles are various sizes and widths and will give you many hours of reliable burn time.
Ideal for advent wreaths and decorating your church/home during the festive period, these candles are sure to look great in any setting.
​
Top quality and a reliable, clean burn.
​
Choose from exclusively red or white packs also
Advent Noel Candle Pack - Single Colour
Supplied in convenient packs 6, these single colour "Noel" candles are available in various lengths and will give you many hours of reliable burn time.
Nativity Ribbon Candle - 6"
​
Supplied individually with ribbon and individually wrapped. 6" x 2 3/4" in size with a burning time of circa 42 hours each.
Two style available as shown (left).
Makes an ideal home piece or a beautiful gift
C86900 Scented Candle Display Box
Box supplied with tin lid with plastic/polycarbonate container. 12 x scented display candles making a beautiful gift for Christmas or simply to add a festive aroma to your church, chapel, home or school.
Burning Time : 25 Hours Counter Display with 12 Candles
Size: 2 1/2" diameter x 1" height
ACW88252 - Advent candle/holly wreath
Size 10" in diameter and suitable for 7/8" advent candles which are supplied too. Comes in presentation box.
Ideal for any church and tabletop.
​
Dressed with attractive holly.
Advent Candle Wreath Frame - Wrought Iron (Black) - ADW-1

Heavy, well made and adjustable 12" Diameter wrought iron Advent Frame Ring. Ideal dressed with holly and leaves and makes a perfect display for your Advent candles

Suitable for 7/8 to 1" diameter candles
Advent Candle Wreath Frame - Wrought Iron (Black) - ADW-2

Heavy, well made and adjustable 15" Diameter wrought iron Advent Frame Ring. Ideal dressed with holly and leaves and makes a perfect display for your Advent candles

Suitable for 2" diameter candles
Footed Advent Candle Wreath Frame - Wrought Iron (Black) - ADW-3

Heavy, well made and adjustable 15" Diameter wrought iron Advent Frame Ring. Ideal dressed with holly and leaves and makes a perfect display for your Advent candles. The base has 4 x scroll feet which makes the frame ideal to be table top displayed.

Suitable for 1" diameter candles